---
Cindy's Bio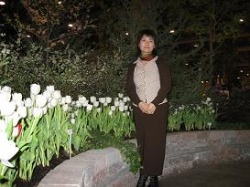 My name is Cindy, I emigrated from China in 2000. I am the artistic director & creator of
Whitby Inspirational Art Studio
.
I am very enthusiastic in arts especially painting; I received a college diploma in
Chinese Painting and Calligraphy
in 1997. I also took the visual arts program at
George Brown College
from 2001. So I have a very good understanding of both the Oriental and Western painting arts, and I am always trying to combine the best of both for my painting work and during my teaching.
I have practised Chinese Painting and drawing for more than 20+ years. I specialize in Chinese water color painting, stone & wood painting and face painting, my art works have been displayed in various places across durham region (see
Event & Exhibition
).
Besides painting I am also doing art tutoring. I have nearly 10 years of art teaching experience. I have successfully introduced
Chinese Painting
to the local community and have been teaching in various places like government organizations (
Town of Whitby Community Connections, Whitby Senior Center, Whitby Public Library
), schools (
Pickering St. Marguerite Bourgeoys Catholic School
,
Scarborough JinMiao Education Center
) and community centers(
Durham Chinese Canadian Culture Centre, Durham Kids Club
), etc.
I also own a private art studio and have in-studio lessons (see
My Art Studio
). My students range from 3 years old to 75+, my teaching is loved by my students and their parents, I constantly receive praise and endorsement for my great passion and unique teaching style.
I have lots of experience in teaching young children to learn how to paint. I find out that unlike adult class, there are lot of challenges to teach young children. For example, how to let them feel interested and want to learn? how to stimulate their creative instinct? and how to encourage them to express their own feeling in the drawing? To accomplish all of these, I have created my own teaching method in my class, it is summarized as following:
Know each student well and build good relationship.
Use storytelling, poem reading, music and short drama to get every student's attention, also to establish some drawing topic for the class.
After giving the students main topic and a sample drawing, I will allow each student the freedom to create the work with his own idea, and I will give each student some guidance during the work.
Show each other's work at the end, and give them positive comments.
To know more about my teaching style, you can further check out the local Chinese newspaper
Green Life
,
they once held an interview with me in 2011, and here are the related issues:
*
May 20, 2011 issue
Page 06
and
Page 07
*
September 16, 2011 issue
Page 08, 09
---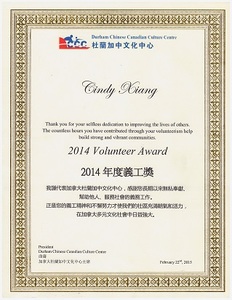 ---